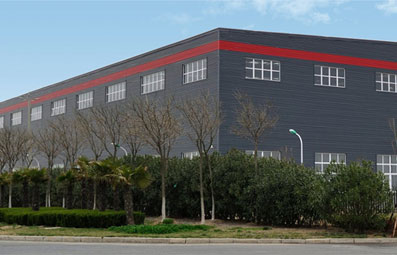 WE ARE THE BEST
Shanghai Shibang Machinery Co., Ltd is a high-tech enterprise of a R & D, production, sales, service in one of the. Business 20 years, has always been committed to the mine crushing equipment, sand making equipment and industrial grinding equipment, provide high grade aggregate solutions and high-end complete sets of equipment for the highway, railway, hydropower and other large engineering project.
State of the world headquarters is located in Shanghai international financial center, Chinese. Machinery R & D and production experience, 20 years of more than 23 square meters production base, professional technology and service team for Shibang the group to build a centennial provides inexhaustible power. At present, Shibang machine all in accordance with the ISO9001:2000 international quality standard certification system design, production, assembly, testing, sales network covers the world more than 130 countries and regions.
WHY WORK WITH US

SBM Factory

SBM has three factories, the gross area is about 2.3 million square meters. Various world-class CNC are in these factories.Also, we have professional Quality inspection division, every machines produced must be examined strictly, the quality is guaranteed.

Technological Support

Shanghai Shibang is committed to the modernization of advanced technology and excellent combination of traditional technology, the continuous improvement of equipment, to provide the high quality products to customers.

SBM Culture & Life

In the development of SBM, we form the unique and abundant enterprise culture. The construction of enterprise culture has become the conflux of SBM cohesive force and centripetal force, and also the motive power of enterprise development.
Our sales market
Since 1999 our company successfully signed an international trade order, SBM Machinery took this as an opportunity to develop international trade.Now, there are more than 130 countries and regions that use our machine. In overseas, we have 13 programs offices and branch offices, the Hong Kong office radiates Asia Pacific, the America office radiates North America, the Chile office radiates South America, the Dubai office radiates whole Middle East area and the Nigeria office radiates whole Africa area, etc.
Our company has an experienced and skilled sales service team and a perfect sales service network around the whole China. In order to better serve the general customers, our SBM Machinery has already founded many working agencies in the nation 15 provinces and municipality, and also mobile agencies in 5 provinces. The major radiation areas of these working agencies are East China, South China, Central China, Southwest China and Northeast China.
1
2
Our company's living and working environment
Dare to innovation, the pursuit of excellence in the state of the world team will continue with the high quality products, professional technology, sincere service, to help customers create more revenue, with practical actions to promote the construction of the world machinery manufacturing industry.