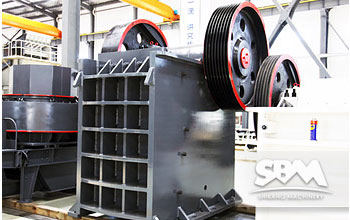 Stone Crusher
There are numerous stone mienrals resources all over the world. Stone crusher plant is operated in every corner stone and rock resources are found. Major rock types processed by the crushed stone industry include limestone, granite, dolomite, traprock, sandstone, quartz, and quartzite. Minor types include calcareous marl, marble, shell, and slate.
SBM is world leading supplier and manufacturer of stone crusher machine, our crusher machine and stone crushing plant has many unique advantages.
Types Of Stone Crusher
Here we will introduces some often applied stone crusher types. Jaw crusher, impact crusher, or cone crushers are usually used for primary crushing operation in stone quarry plant. The crusher product, normally 7.5 to 30 centimeters in diameter, and the grizzly throughs are discharged onto a belt conveyor and usually are conveyed to a surge pile for temporary storage or are sold as coarse aggregates. Cone crushers or impact crushers are commonly used for secondary crushing , which typically reduces material to about 2.5 to 10 centimeters (1 to 4 inches). Tertiary crushing is usually performed using cone crushers or other types of impactor, the output is typically about 0.50 to 2.5 centimeters, is returned to the sizing screen.
Stone Crusher Applications
1.Stone crusher Industry is an important industrial sector economy development engaged in producing crushed stone which is raw material for various construction activities like construction of Roads, Highways, Bridges, Buildings, Canals, etc.
2.Stone crushing plant is widely applied in many deparments in modern society, such as applications for construction, road, and railway industries, quarrying, mining, recycling etc.
3.The stone crushing machine consist of jaw crusher, cone crusher, impact crusher,sand making machine, vibrating feeder, vibrating screen, sand washer, and belt conveyor etc.
What is the Advantage of Stone Crushing Plant?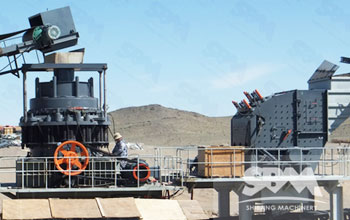 Here are some main advantages of stone crushing plant. If you are interested, please contact us for more information.
1.high production capacity range
2.customized solution for all typs of stones
3.easy operation and maintenance
4.low investment cost high return
5.reliable after-sale service
6.supply original spare parts
Get Price And Support
Simply complete the form below, click submit, you will get the price list and a SBM representative will contact you within one business day. Please also feel free to contact us by email or phone. ( * Denotes a required field).