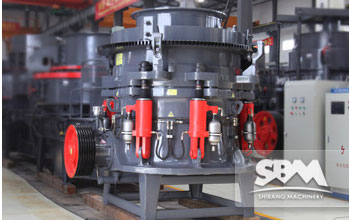 Quarry Crusher
Type:

Crusher Machine

Model:

Quarry Crusher

Trademark:

SBM

Certificate:

ISO9001: 2000

Origin:

China

Input Size:

170mm-1020mm
Quarry Crusher Plant Input Size
The input size is the size of feeding materials a quarry crusher plant can accept. There are mainly three crushing stages in a whole quarry crushing production line including primary crushing, secondary crushing and tertiary crushing operation. Each crushing stage involves different types of crushing machine, which accept different input size of feeding quarry materials.
SBM is professional quarry crusher plant supplier, we provide complete range of quarry crusher machine for sale. The primary jaw crusher is available with several specification according to customers requirements, and the input size can be adjust from 170mm to 1020mm. The secondary impact crusher input size can be ranged from 250mm to 800mm by different models. Cone crusher input size is ranges from 75mm to 215mm. There are also some other types of crusher machine for sale.
Jaw Crusher for Quarry Plant
The jaw crushers for sale in rock quarry crusher plant are available in stationary, portable and mobile applications. They are suitable for all primary crushing needs from mining to contracting, and from extremely hard rock to recycling materials. It is with low price and excellent performance.
The primary jaw crusher is fed via a chute and vibrating feeder. The output from the primary quarry crusher machine is conveyed onto the primary stockpile from which the secondary crusher is fed. Secondary, tertiary and quaternary crushers are generally gyratory crusher, impact crusher or cone crushers.

Quarry Crusher Machine Supplier
There are many quarry crushing machine supplier in the quarry crushing market. SBM is the world leader in rock and minerals processing. We pioneered the development of track mounted, fully mobile quarry crushing machinery for mining industry, such as jaw crusher, impact crusher, cone crusher, VSI crusher etc. The quarry crusher plant can crush all feed materials equally effectively, from hard rock to all mineral based demolition materials, opening up new business opportunities.
Being compact, efficient and intelligent, The rock crushing plant meets the challenges of contract crushing today, combining excellent mobility, high crushing capacity and good availability.If you are interested,please chat online with us for more information.
Get Price And Support
Simply complete the form below, click submit, you will get the price list and a SBM representative will contact you within one business day. Please also feel free to contact us by email or phone. ( * Denotes a required field).